Thursday was the day before an FEC deadline, and the email count is ramping up. Andrew Yang has some new merchandise for me, while Tom Steyer didn't bother to get in my inbox–why would he need money? Bernie Sanders is fighting everyone and everyone is fighting him, while Pete Buttigieg remains the most consistently positive.
| | Emails | Campaigns |
| --- | --- | --- |
| Total | 74 | 11 |
| Non-Donor | 38 | 11 |
| Donor | 36 | 9 |
For all new readers: Welcome! I am currently on the mailing lists of Joe Biden and Donald Trump, though I have previously been on the mailing lists of 28 Democratic candidates! This blog breaks down recent emails with charts and excerpts. If you already know all of this, feel free to skip to the next chart!
It took some time for the Trump emails to kick in, so I started officially tracking his list on July 7. I have been tracking Biden's for longer, but I will start comparing them as of July 7. All of these emails are going to a new email, and I have not donated, filled out surveys, signed petitions, or otherwise interacted with either candidate's emails.
The rules I try to follow for the various categories are laid out in The Framework.
Once again, we have Pete Buttigieg towering over his competitors with 7 emails in a day, but Elizabeth Warren hustled a little to hit 6, nearly catching him up. Bernie Sanders managed to squeeze out 5 emails to his donors, leaving everyone who only sent 4 off the top 3 chart.
There were a few more types of asks on Thursday than there were on Wednesday, with John Delaney sending another email focusing on how he wanted to debate the Congress and linking me to his plan for that. Elizabeth Warren asked me to phone bank for her, Deval Patrick gave me his list of bus tour locations and asked me to show up, and Pete Buttigieg said this was my last chance to road trip to Iowa.
Mike Bloomberg showed me the Super Bowl ad he is spending millions on, and Tulsi Gabbard talked to me about how she was warned not to run for President because Hillary Clinton would destroy her, but she made a video to tell me how much she's fighting back.
Meanwhile, Andrew Yang has a new MATH hat that is substantially different from his previous MAT hats.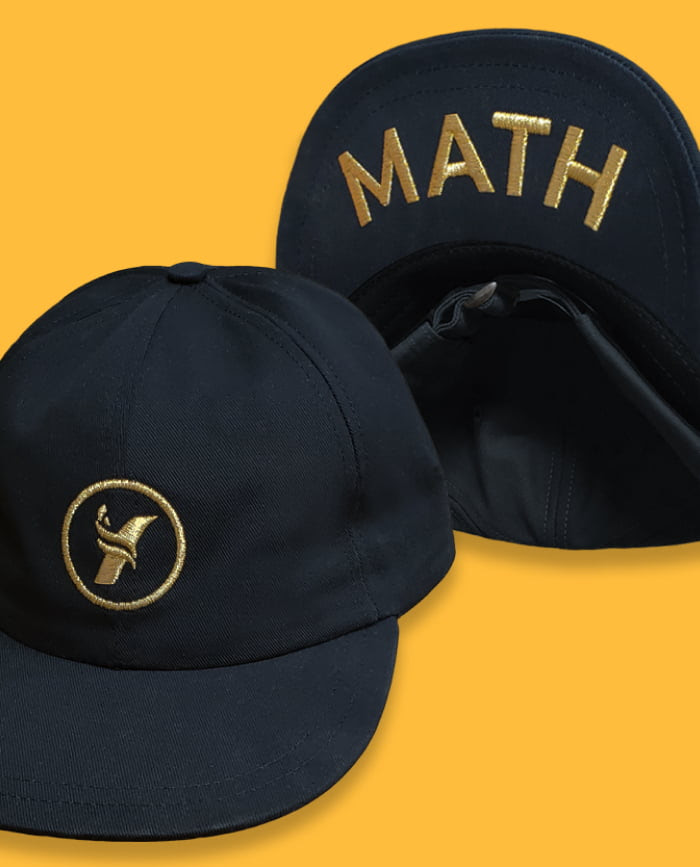 I'm admittedly one of the least-cool people I know, so I wear baseball caps with the brim in the front and tugged down to keep shade out of my eyes. I'm trying to envision wearing this hat. It would read, from left to right: H T A M.
I'm not sure who this message is for. If it's under the brim, isn't it like a secret for your eyes unless you tip your head back? And if it's just for you, shouldn't it say MATH when you can see it?
I'm overthinking this, I'm sure. Yang is the cool candidate. Maybe there's a new way to wear a baseball hat that hasn't penetrated this corner of Michigan.
Of course, the majority of the asks are coming on the topic of fundraising. If you asked the campaigns how they were doing…
Despite the despair in the air, some candidates are being optimistic. Bernie Sanders is talking about how he has a good chance of winning, except that there are pesky outside groups attacking him.
The Super PAC Democratic Majority for Israel has indeed launched ads against Bernie Sanders, though it's worth noting that this Super PAC is not affiliating itself with any specific candidate, but rather seems to be "Anyone-but-Sanders." Meanwhile, Pete Buttigieg has cleared his email throat and pointed to a new bit of news about Sanders.
Sure enough, NBC News ran this article talking about outside groups working to elect Sanders. Now, to be clear, the nine groups in question are not Super PACs. They are 501(c)4s, more commonly known as "Dark Money Groups."
I think it's perhaps very telling that whenever Sanders assures us he does not accept the help of Super PACs, he doesn't say he doesn't accept the help of dark money. It's very similar to how he dropped the railing against the millionaires once it was revealed that he actually was a billionaire.
But while other candidates are worried about their finances or their competitors or, in Joe Biden's case, a Republican Senator from Florida up for re-election in 2024 running anti-Biden election ads in Iowa (what is this timeline!?), Buttigieg is the only one who is consistently spinning his emails toward hope, positivity, and optimism.
My name is Brendan, and I'm the Iowa State Director at Pete for America.

I've been here since we were four people working out of a coffee shop taking it day by day until now — a top tier presidential campaign with polling showing a dead heat for first place in Iowa. We're on the cusp of the day we've been preparing for this past year.

But we still have tens of thousands of undecided Iowans to reach in the next four days, and to do that, we need resources to mobilize our Get Out the Caucus (GOTC) program. Will you chip in $10 right now to help us reach our end of month fundraising goal of $1 million before midnight tomorrow night?

In the past couple of weeks, our organizers and volunteers have braved icy roads, blizzards, and, in Sioux City, -13 degree windchill to knock on doors and talk to undecided caucusgoers about Pete. And despite the cold, our volunteers have been returning from their canvassing shifts more hopeful than I've ever seen them.

February 3rd is critical, and we're ready for it.

We have a rigorous and strategic gameplan.

We have robust volunteer capacity.

We have the passion and grit to give the next four days all we've got. We're all in.

We just need the resources to put this program into action.

Make a contribution now to ensure that we're able to hit the ground harder than ever and reach as many Iowans as possible between now and February 3rd. In a race this close, every single dollar — and every single caucusgoer — is going to count.

Brendan McPhillips, Iowa State Director, Pete for America
Buttigieg sends a lot of emails, but most of them strike the tone shown above. Confident without being arrogant. Excited. Prepared.
The next closest candidate to this joyful email tone is Amy Klobuchar.
We've come so far on this campaign — from our launch in the middle of a Minnesota blizzard, through hundreds of events, a series of impressive debate performances and countless miles on the campaign bus. Throughout it all Amy has proven that she has the grit and determination to go all the way and take the White House back from Donald Trump. Now a new poll shows her in the TOP THREE in Iowa!

Everyone is paying attention to the early states and to this campaign. We can't let up now! With your help, we can raise the $621,000 we need to help Amy win the nomination and defeat Donald Trump in November. Will you chip in now to help us get there?

Team Amy
Though Klobuchar is positive and focused on her campaign's momentum, she lacks specific stories of hope and pride. What she lacks in details, however, she makes up for in highlight colors.
Please, Klobuchar. Stop with the crazy highlighting. Pick a color palette and stick with it.