Thursday brought Deval Patrick to the race, a candidate with a lot of baggage and not much in the way of emails yet. It also brought a desperate Julian Castro, a dinner invite from Joe Biden, and a contest for an event even Tom Steyer hasn't qualified for yet.
| | Emails | Campaigns |
| --- | --- | --- |
| Total | 60 | 14 |
| Non-Donor | 31 | 14 |
| Donor | 29 | 12 |
For all new readers: Welcome! I am currently on the mailing lists of 18 candidates for the Democratic Presidential Nomination! This blog breaks down recent emails with charts and excerpts. If you already know all of this, feel free to skip to the next chart!
I signed up to all mailing lists either on May 21 or the day the candidate announced, whichever was later. Using a different email address, I have donated at least $1 to all candidates who have been on a debate stage (I have given additional donations to my preferred candidates through my personal email, but the campaigns have linked the two accounts together and may ask for more as a result).
When showing breakdowns by campaigns, there will usually be 2 numbers. Emails to my non-donor account will be indicated by a darker color/top bar in horizontal bar charts. Emails to my donor account will be indicated by a lighter color/bottom bar.
Unless otherwise specified, all other charts combine the donor and non-donor numbers, as they are roughly 1-for-1, so the percentages and relative differences don't change much. You can divide the numbers in half to get the rough estimate for what someone not signed up twice would be receiving. The rules I try to follow for the various categories are laid out in The Framework.
If you want specific data on any particular day, feel free to drop a comment!
Thursday brought a new candidate, returning our charts to 18 active candidates. Deval Patrick made his email debut with… absolutely no emails. So far, he's tied with Wayne Messam for fewest. Let's see if he keeps it up.
Joe Biden, on the other hand, sent his donors a whopping 5 emails on Thursday. Even Pete Buttigieg and Julian Castro kept their emails down to just 3, along with Cory Booker and Elizabeth Warren.
Andrew Yang and Marianne Williamson both sent Info emails on Thursday, with Williamson talking about the most recent school shooting and pushing her policies (at least she didn't ask for donations like she has in the past), and Yang thanking the Yang Gang for helping him hit his million dollar fundraising goal.
Yang also released a new piece of merch: the Math Marijuana beanie!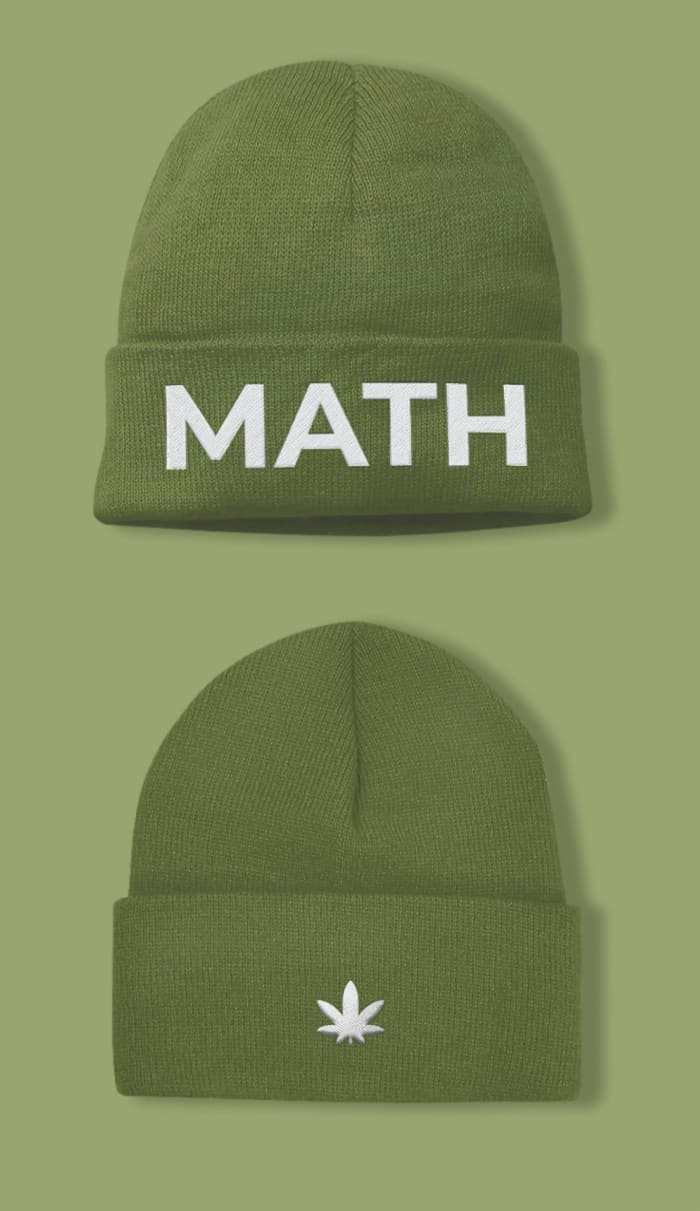 I am so conflicted over merch like this. On the one hand, legalizing marijuana is a big plank for many Democrats this cycle, and I personally agree: it should be legalized, and therefore you should be able to promote it. However, I also personally think that intentionally inhaling smoke is not very healthy, regardless of what sort of smoke it is. If you want to do it, fine, more power to you, you don't deserve to be imprisoned for doing something that doesn't really hurt anyone other than yourself (we'll set aside arguments of second-hand smoke and drug trade and all of that for this). However… please don't market it as cool and/or trendy.
Don't repeat the sins of big tobacco.
Let's move on from the marijuana rant and talk about campaign fundraising. Elizabeth Warren pulled a surprising tactic out of Bernie Sanders' wheelhouse.
Every day, our grassroots movement is getting stronger — with more people joining the fight alongside Elizabeth — and we're trying to make sure we have the resources to match it.

But here's the thing: One of the most critical numbers we watch — our average donation — has gone down at a time when we need to be ramping up our investments.

We're so proud that this campaign is powered by grassroots donors chipping in what they can, when they can. But with a lower average gift, that means we need more supporters like you chipping in to reach our fundraising goals this month and this quarter — and if we don't pick up the pace, it's going to have real consequences on our budget.

We can make up the difference if more people make a donation today for the first time. So can you chip in right now to help strengthen the movement for big, structural change?

Usually, a presidential campaign wouldn't pay much attention to $28. They'd care more about a different number: $2,800. That's what they can raise if one rich person donates the legal maximum.

A lot of times, that's in exchange for meeting the candidate. You know who can afford to pay $2,800 to share their policy ideas with someone running for president? Wall Street bankers. Health insurance executives. Drug company CEOs.

But Elizabeth's time is not for sale — and our movement is 100 times stronger for the long haul when 100 people chip in $28 to raise $2,800.

That's 100 people who own an equal piece of our campaign — who bring their friends, family, and neighbors into this movement — and fight from the heart.

Because Elizabeth doesn't cozy up to wealthy donors, she has more time to meet with people in their communities, host town halls where anyone can ask a question or share an idea, take tens of thousands of selfies, have tens of thousands of one-on-one conversations, and listen to what's on the minds of working people across the country.

That's the right way to campaign, and the only way to build a movement strong enough to win in 2020 — to end Washington corruption, rebuild the middle class, and strengthen our democracy in 2021 and beyond.

But it's only possible if grassroots donors keep pitching in to make it happen. Supporters like you are the only people who own this campaign — with no fancy fundraisers, no Super PACs, and no money from PACs or Washington lobbyists

If you can, please chip in anything you can for the first time to help close the gap.

Team Warren
Her average contribution is dropping and so she needs more donors or bigger donations.
Cue a surprised Pikachu face here. You mean… if you specifically tell people that big donations are bad, they don't give you big donations!?
In the last campaign, our average contribution was $27. On this campaign, it's $19. And in this last quarter, it's closer to $16.

The low donation amount is obviously a source of great pride for us, but if we are going to keep pace with some of our rivals — and we must — we either need more individual contributions, or even just slightly larger donations.

Faiz Shakir, Campaign Manager, Bernie 2020
Sanders could have told her that.
What upsets me about this messaging, other than complaining that the people you are targeting are too broke to give you what you want, is that Warren specifically attacked another candidate who said we can't alienate or exclude the rich donors because we're going to need them to defeat Trump.
As the Democrats have repeatedly reminded me, Trump's war chest is upwards of $150 million. This is much more than any one Democrat alone. For both Elizabeth Warren and Bernie Sanders, two of the top fundraising powerhouses of the Democrats cycle, to say that their low-income-grassroots-only fundraising strategy isn't enough to beat other Democrats but it's also all anyone needs to beat Trump, is absolutely ridiculous. It demonstrates an idealistic worldview that yes, would be lovely to have, but which does not match with the realities of the situation.
Long story short: I don't want a candidate who will intentionally handicap themselves in an election we need to win in order to save the country. If your child is starving, you don't pass up food just because it's not organic. We need to keep our priorities straight.
Pete Buttigieg and Steve Bullock talked about their new campaign ads, while Julian Castro, fresh off of missing the November debate, instead turned his focus to his policy for Americans with Disabilities, his demand that all other candidates take positions on things he's taken positions on, and his new front-runner status in a poll.
This a long email. I'm asking you to please read the entire thing, and then join me in speaking truth to power. 

I was the only candidate on the debate stage who called victims of police brutality by name. 

I was the only candidate on the debate stage who acknowledged gun violence is a white supremacy issue.   

I was the only candidate on the debate stage with the courage to say our primary system doesn't empower the votes of black women. 

I was the only candidate on the debate stage who knows what it's like to be from a Latinx immigrant family in the age of Trump. 

I've been fighting for what others are afraid to tackle for this entire campaign. 

Yet as a result, the media and the establishment have stifled our bold ideas. 

I'm demanding that every Democratic candidate take a stance on each of these issues. If you agree, will you sign my petition before midnight and join me in demanding answers? >> 

At every turn, our progressive agenda shaped this race. I won't let this movement or our voices be silenced. 

Julian Castro
This email would be a lot shorter if he knew how to combine multiple sentences into a paragraph.
Semantics aside, Castro didn't make it to the November debates and is now trying to shout as loud as he can to keep attention. Following this email, he sent another email proclaiming that if the right people are polled, he's totally a front-runner too!
BREAKING: Julián hits 9% in brand new poll! Rush in $5 to keep our momentum >> 

It's incredible. 

A just released poll of California Latinx voters has Julián polling at 9%! 

He's leading the pack alongside Bernie Sanders, Joe Biden, and Elizabeth Warren. 

Point blank: Julián *is* a frontrunner in this race — but only when we give communities of color a voice and the vote they deserve. 

We need to put all we've got into capitalizing on this momentum and getting Julián's message out to voters. Can you rush in $5 before midnight and help? >> 

This campaign has been underestimated from the very beginning. 

The press counted us out. The establishment sidelined our progressive agenda. 

And yet, time and time again, we've risen up stronger than before and proved them wrong. 

Can we count on your $5 right now?

Team Julian
It's worth noting that yes, Castro is in fourth place in that poll, after Sanders, Biden, and Warren.
It's also worth noting that Sanders has 31% of the Latinx vote in California, Biden has 22%, and Warren has 11%. But yes, Castro's 9% puts him firmly in fourth place, which is where Pete Buttigieg is in the general polls, which is called front-runner, so therefore Castro is a front-runner.
I wish I had better words, but I really don't.
Joe Biden, meanwhile, has asked me out to dinner. He hopes I like chocolate chip ice cream for dessert. (I don't. Ice cream shouldn't be crunchy.) Tom Steyer is offering a debate ticket contest… to the December debates. The December debates he hasn't actually qualified for yet. He has 3 of the 4 polls he needs, but he also hasn't hit the 200,000 donor threshold. Still, he is so confident in his ability as a candidate, that he's offering tickets for you to be in the audience anyway. And there are also other prizes–get flown out to meet up with him on the trail, and tartan neck ties for the runner-ups!
Cory Booker was not amused by Steyer's apparent entitlement.
In July: When Tom Steyer entered this race — months after Cory and the majority of the field — he pledged to spend up to $100 million to fund his own campaign.

Since then: He's spent over $35 million of his personal fortune on television and online ads in an attempt to purchase on-the-ground support and qualify for debate stages.

Most recently: Steyer said he is now willing to spend an "unlimited" amount of money on his candidacy to continue to sway the outcome of this race.

Booker HQ
I guess time will tell which strategy is more lucrative: throw unlimited money at the problem, or be a good person.
It's worth pointing out that Booker is struggling for money again and also hasn't hit 200,000. If you want to support him, I do have a donation link in my sidebar/footer (desktop/mobile) to give him some help.
It's also worth pointing out that Booker is still much more positive than Castro has ever been.
Thousands of people have really stepped up this week to help us hit our $550,000 goal, and we're all so, so grateful for you.

But the truth is we're still a little short — and we need to hit this goal by tomorrow night. Our team calculated the numbers, and we need just 92 donors from Michigan to reach that target.

Addisu Demissie, Campaign Manager, Cory 2020